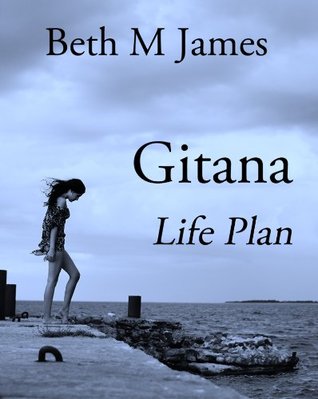 Kirkus Review got it right when they labeled Gitana as "a well-paced, entertaining romance." The story also contains well-developed characters, realistic dialogue, touches of humor and suspense, and a few surprises. My favorite surprise was an unexpected romance between two secondary characters.
I adored Gitana. She's independent, down-to-earth and laid back. Even though she has been totally screwed over by her ex-husband, I like how James focused more on pushing her forward rather than having her dwell on the pain and bitterness she feels. As for Cade (Gitana's love interest), he's a good guy, but I became very upset with him about three-quarters of the way in. I will say, though, that his behavior is somewhat warranted given what he learns about Gitana. I don't want to spoil the story for anyone, so I'll just leave it at that. Rex (Cade's gay assistant) is my absolute favorite! Most of the scenes containing Rex had me chuckling and wishing that he actually existed so we could be friends.
If you enjoy contemporary romance without highly explicit sex scenes, then this book is for you. The intimate parts were descriptive enough to make me feel the characters' desires for one another but not overly graphic. Something else I appreciated about the sexual content was that none of it seemed too cliché, as sex scenes sometimes do in romance novels.
Favorite quote: "Now spells honesty. Delay spells deceit."