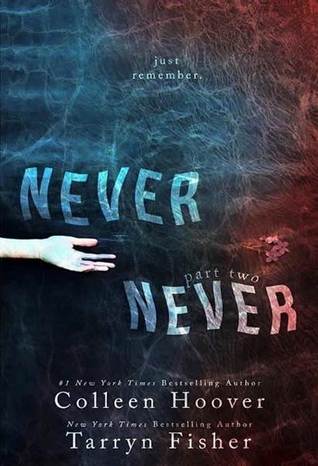 Immediately after I finished Never Never part one, I purchased part two. Okay, so maybe it wasn't immediate. I did spend a few seconds lamenting the fact that it was over and then another few seconds cursing the authors for making me buy the next part to find out WTH is going on, but part two was definitely on my Kindle within 30 seconds. That's how good part one is.
Here I am, 12 hours later, writing my review. And if I didn't have kids, I would have written it six hours ago.
Never Never part two picks up exactly where part one leaves off, with Silas as the narrator. Not a beat was skipped–not for us anyway. But for Silas and Charlie, they are pretty much back to square one with trying to figure out why they are suffering from memory loss. They're also faced with an additional obstacle; they're separated in this book! (Boooo!) So Silas is forced to work alone to discover more pieces to the puzzle.
I must admit that I was even more miffed when this one ended than I was with part one, partly because I need to buy yet another book to find out what's going on and partly because I have to wait until next year. 😦
I love these characters (even Charlie who can be kinda bitchy at times), and I'm crossing my fingers hoping for a happily ever after for them.